WILLIAM SALIT DESIGN is an agile little graphic design studio based in San Francisco that delights in those aha! moments when great ideas and goals merge. With a knack for creating beautiful, simple solutions, Wm. designs convincing communications, unforgettable brand identities, engaging web sites, and lots of other pieces for small- to medium-sized organizations. We create great work for enterprise-sized corporations, too.
WILLIAM SALIT DESIGN is an agile little graphic design studio based in San Francisco that delights in those aha! moments when great ideas and goals merge. With a knack for creating beautiful, simple solutions, Wm. designs convincing communications, unforgettable brand identities, engaging web sites, and lots of other pieces for small- to medium-sized organizations. We create great work for enterprise-sized corporations, too.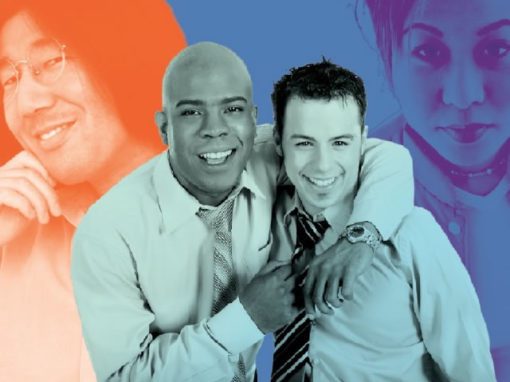 Capabilities
Our eponymous studio (headed by Wm.) is actually a nimble core group of designers, writers, programmers, and other creatives that assemble—Mission Impossible‐style—into teams that meet both new and familiar design communication challenges with efficiency and vim.
Identity
Logos
Naming
Taglines
Stationery systems
Visual identities
Print
Brochures
marketing collateral
annual reports
direct marketing
invitations/events
Environment
Signage systems
trade shows
conferences 
Digital
Websites
App
development
advertising
"WSD is my graphic design agency of choice. I could count on them to deliver effective, graphic design on my direct mail marketing pieces, pieces that typically pulled a 3% – 8% response rate. Wow! Time and again they came through for me, working within my timeframe and budget, no easy task on a high-tech schedule."
Laura Kelly
Sr Business Leader at Visa
"I worked with William a few years ago on a full rebrand of our company at a pivotal moment of growth. William was able to absorb a lot of input from many stakeholders and create a look and feel that would help us meet our goals. This included a re-design of the website, a curated library of visual assets, and refreshed business communication materials. The results were stunning and pleased all involved. Working with William was a fun and creative process. At times we had tight timelines to turn the project around and William always met those challenges with humor and artistic vision. I hope to work with him again!"
Joseph O. Hayes
Employee Experience Manager at Accenture
"It's hard for me to select just three attributes to describe William—he fits all of the attributes plus more. I've hired William for direct marketing design work—he is so personable, he makes you feel like you are his only client. His designs are on target for success. The most recent package he designed not only beat the existing control—it beat it by more than 25%. William is always a pleasure to work with and he produces great work. Thanks William!"
Laurie Eggers
Account Manager at RR Donnelley
"Organic Style was the second magazine in which I (editor) worked with Wm (art director). He did a great job on both: Benefit, a print magazine; and Organic Style, a custom digital magazine. Wm has upper-level design skills. He's also flexible and very responsive to the needs of the reader or client. I especially appreciated the way he would get into the subject matter, making a point of understanding it before designing—it helps that he's very articulate and strong verbally as well as visually. Wm is a talented artist but no prima donna—a real pleasure to work with."
Bill Marken
Editor in Chief
Benefit Magazine, Organic Style Digital Magazine, Garden Design Magazine, Sunset Publishing Corporation/Time Warner
Leslie Sutherland
"I highly recommend William Salit Design. They understand my marketing objectives, and then deliver top quality design at unbeatable prices. They are very easy to work with, and their personal service means that my projects are always given priority, and never shuffled to the bottom of the priority list."
Leslie Sutherland
Sr. Director, Marketing at Actiontec
"William did an excellent job working with a very difficult client (my boss). The logo he designed had great energy and personality, while also feeling timeless. He is very knowledgeable and thorough, and is great at guiding his clients through all of the various decisions they need to make—most importantly, those decisions we don't know to think about ourselves!"
Kathy Clemons
Director of Operations at Edison Pharmaceuticals, Inc.
"William Salit consistently provides cutting-edge design, on-time and within budget. I use him time and time again because I know his work is superlative. William always puts in the extra effort and time needed on any project, and is steadfast in executing my vision. I trust him to make me look good!"
Patrice Tremor
Director of Marketing at ClosingCorp
"In addition to being an extremely interesting and compassionate human being, Wm is one of the most talented art directors I've ever had the pleasure of collaborating with. His designs are always clean, elegant, and perfectly matched to resonate with the target audience. His communication skills are stellar. And he knows how to budget jobs realistically, so there are no surprise costs at the end of his projects. Wm is a pure professional, and a delight to work with!"
Laura Holland Belk
Associate Creative Director, Writing at Adobe
"I worked with William while at Business Objects on various lead gen and customer marketing programs. He is an awesome partner in the creative process…listens to what I needed and produced great pieces that garnered outstanding results. I would work with William again in a heartbeat."
Margaret Canon Knolla, CFMP
VP/Direct Marketing Project Team Leader at City National Bank
Disciplines
Branding and Identity
Brochures and Print collateral
Campaigns
Digital
Environmental graphics
Exhibitions and Events
Packaging
Publications (magazines, books)
Websites and App Development
Sectors
Arts & Entertainment
Business & Financial services
Energy
Food & Beverage
Government
Healthcare
Industry
Law & Insurance
Non-profit & Community
Publishing & Media
Real estate & Home services
Technology & Telecom
Client list
arts & entertainment
Belcher Galleries
Chanticleer
Out the Box Theater
business & financial services
Applied Advisor
Bank of America
BEA Systems
Business Objects
Ease Entertainment
Intuit/Paycycle
Investco
NES Financial
nextSTEP
North Hill Ventures
NorthStar
Sutherland Corporation
Tremor Marketing Solutions
energy
Granite Bay Energy
Hawaiian Energy
food & beverage
Harvest Urban Market
Le Bon Gateau
Monster Desserts
Shoeshine Wine
government
CDC
City and County of San Francisco
Contra Costa Transportation Authority
Netherlands Business Support Office
healthcare
Human Energy Project
LasikPlus
Onmark
San Diego Pet Hospital
Simple Medicinals
Sunflower Wellness
Travers Lasik
UCSF Medical Center
industry
KLA-Tencor
Syntricity
law & insurance
Andrew C. Bell
Buchanan Law Group
Koltun Attorney
Shelby Insurance Services
Tribal Consulting Solutions
non-profit & community
Academy of Friends
Adopt an Activist
Bureau of Jewish Eduction
Los Angeles Gay & Lesbian Center
National Educational Film Festival
Out & Equal Workplace Advocates
Real Bad / GRGR West
Wild Aid
publishing & media
10 Percent Magazine
APG Media
Atari/Infogrames/Hasbro
Benefit Magazine
Diablo Publications
InteractiveTV Today
Microsoft Press
Mother Jones
Organic Style Magazine
Potrero Post
San Francisco Focus
Senior Surfer Advantage
Southwestern Press
Sybex
Waite Group Press
Ziff Davis Media
real estate & home services
Brown & Co
City Living
Ixia
Justrich Design
KPV Interiors
Sklansky Design + Build
technology & telecom
Active Decisions
Adobe
AT&T
Aurelon
Rosum
The Dashboard Company
Uversity
Xfire
Minimum number of minutes per hour spent pacing
Cups of coffee per week (doesn't count tea)
Times I've noticed that something in the room is not straight
Times I've regretted doing something that scared me (so far)
About Wm.
Wm. brings over 15 years of multidisciplinary experience, from book design and production (several hundred) to magazine art direction. From illustration and image curation to web and app development. From running advertising art departments for publications to freelance art direction for agencies (Landor, Pickett Communications, Foote, Cone and Belding). And a little guitar, too.
Functional designaholic
The urge to create that perfect blend of aesthetics and function doesn't turn off after work. Dwellings and furniture fascinate as much as 2D work. Wm. took his own place through an extensive remodel a few years back, and it was featured in Better Homes & Gardens (his mom's fave!), several books on home design, and on CNN. He also designed the built-in office and several tables. Fun stuff! You can see the result of the remodel here.
I paint
Wm. has been a fine artist for most of his life, and maintains a painting studio in Arc Studios and Gallery in SOMA. This year he was chosen for "Selections," a show juried by SF Bay Area gallerists and museum curators that selects the work of 15 artists from around the Bay.
You can see the work on his fine art site.